About Us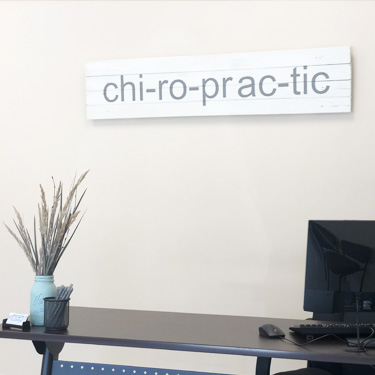 Burke Street Chiropractic proudly serves Winston-Salem and surrounding areas with gentle, specific chiropractic care designed to help people of all ages experience optimal health. Our practice was founded upon encouraging happier, healthier families. We are committed to providing patients with trusted care that produces results.
A Holistic Approach
When it comes to health care, we believe in a functional and structural approach. Although we are open to corrective and preventative care, our hope is to see our patients feel the benefits of chiropractic care. It's our desire that they choose to transition into routine maintenance.
As you achieve your health goals and your children continue to hit their developmental milestones, we want to help you maintain that hard-earned progress. Let us help you construct a plan of care that fits into your lifestyle.
Our Community
While we specialize in prenatal and pediatric chiropractic care, Burke Street Chiropractic gladly welcomes patients of all ages and conditions to join our practice. We offer a variety of adjustment techniques. These include
Activator Method®
Diversified Technique
Thompson Technique
Webster Technique
Because we offer many techniques, we can cater to all levels of comfort and provide our patients with unique, individualized care.
Rest assured, whether you are young, old, experiencing moderate discomfort, or living in chronic pain—we are your home for safe, natural health care.
Commit to Your Health
Our service is unlike that of most traditional chiropractic practices. Free of cracking and popping, our care is precise, gentle and safe for patients both young and old. We are here to provide your family with simultaneous comfort and healing. Say hello to a happier, healthier life—commit to your health today!
Not sure if chiropractic care is right for you? We are here to address any questions or concerns you might have for us! Contact our chiropractic office to learn more about what our holistic care has to offer you and your loved ones.
MEET DR. MELISSA »
---
About Us | (336) 281-2161