Meet Dr. Melissa Bakaysa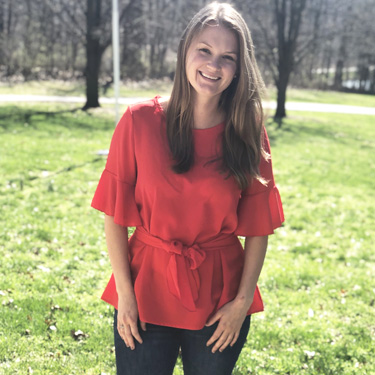 Dr. Melissa earned her Doctor of Chiropractic from Logan University in 2016. She was initially interested in the medical field. Dr. Melissa began to question her career path upon submitting her application to get into medical school. It was after shadowing a local chiropractor that Dr. Melissa realized her passion for natural health care. She knew she was destined to become a chiropractor.
Since the beginning of her chiropractic journey, Dr. Melissa has had the honor of helping numerous patients of all ages and needs to reach better health. Today, her passion for chiropractic care only continues to grow stronger through her commitment to Burke Street Chiropractic and all who enter.
The Chiropractic Difference
Dr. Melissa believes in the preventative, holistic mindset of chiropractic care. She appreciates the drug-free healing encouraged by this form of health care. In addition, she deeply values the lasting effects it has on overall wellness. Unlike traditional medicine, chiropractic care organically evaluates the body. It also identifies the source of presenting symptoms, and restores the very foundation of health.
Collaborative Care
While Dr. Melissa strives to provide her patients with the best care possible, she understands that many patients benefit from seeing a combination of healthcare providers. She may recognize that you might achieve greater success with both chiropractic care and physical therapy. If that's the case, Dr. Melissa will not hesitate to refer you to a trusted physical therapist. To her, patient-centered care sometimes translates to collaborative care.
CHIROPRACTIC CARE »
Outside the Practice
When Dr. Melissa is not busy at Burke Street Chiropractic, she enjoys spending time outdoors. In particular, she likes to garden, hike, kayak and relax on the beach. In addition to her love for Mother Nature, she also prioritizes physical fitness, including regular spin classes. Dr. Melissa also enjoys traveling back to her hometown in Missouri to visit with her close-knit family.
Your Trusted Chiropractor
Dr. Melissa has your best interest at heart. If you are looking for trusted chiropractic care that places your needs above all else, you have come to the right place! We are here for you.
Contact our practice to learn more about the services we have to offer. We look forward to getting to know you and helping you move closer to optimal health!
---
Dr. Melissa Bakaysa | (336) 281-2161